FOREST, VA (August 15, 2019) – The nationally recognized magazine serving landscape professionals, names Prince Manufacturing client Willis Extendable Trailers a Green Industry Pros 2019 Editor's Choice Award winner.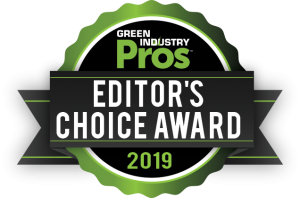 The 2019 Green Industry Pros Editor's Choice Awards represent the landscape industry's best products gaining interest from endusers and landscape professionals alike. Winners like Willis Extendable Trailers were chosen by Green Industry Pros' editorial team based on several different factors, including innovation, dependability, as well as audience engagement on GreenIndustryPros.com.
Prince Manucaturing client Willis Extendable Trailers is revolutionizing utility trailers with a patented extendable trailer system that will extend from 10 feet to 14 feet in just a few, simple steps. Designed and manufactured in the United States, Willis Extendable Trailers are ideal for lawn and landscaping, contractors or ATV enthusiasts who need to carry a large amount of cargo at any given time.
"We're very pleased to announce the 2019 Editor's Choice Award winners. This year's winning products represent the best of what leading manufacturers have to offer for today's landscape contractor's trailer," says Ryan Whisner, editor of Green Industry Pros.
"Products chosen for this honor are those which are truly innovative and/or tried-and-true industry workhorses. In addition, our winners are products that landscape professionals have shown active interest in on GreenIndustryPros.com, so it follows they'll be looking for them at their preferred dealer. We're excited to offer this useful insight to our readers."
Green Industry Pros magazine is a national publication that keeps landscape contractors and equipment dealers on top of the latest products, trends and business strategies that will help them grow their companies.
Additional information on award recipients can be found in the July/August issue of Green Industry Pros and at GreenIndustryPros.com.
The Willis extendable utility trailer is unlike anything in the market today. The revolutionary patented design can easily extend the trailer from 10 feet to 14 feet.
Visit: http://willistrailers.com/