News & Blog
From Prince Manufacturing
and Contract Fabrication Industry
News & Blog
We are staying up to date with everything that is happening in the contract manufacturing space. On a regular basis, we follow the industry-leading developments and report it here for our customers and readers.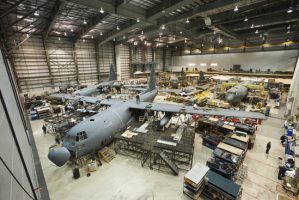 Due to more certainty regarding the stock market and tax reform, the aerospace and defense manufacturing outlook appears quite positive for 2018. Last year was a record year with higher defense spending, increased commercial aircraft deliveries, and increasingly large industry transactions. Growth is expected to increase throughout 2018 and beyond. Aerospace & Defense Manufacturing On […]
Press Releases
On occasion, we release press announcements via various press release outlets. For the convenience of our contract manufacturing community, we also publish these press releases here on our website.