News & Blog
From Prince Manufacturing
and Contract Fabrication Industry
News & Blog
We are staying up to date with everything that is happening in the contract manufacturing space. On a regular basis, we follow the industry-leading developments and report it here for our customers and readers.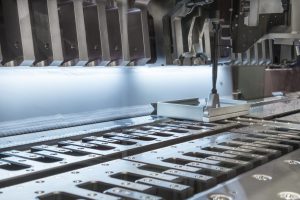 The Process of Metal Stamping Metal stamping transforms metal sheets into various shapes and sizes using dies and presses. The most common presses used in metal stamping are mechanical, hydraulic and servo-mechanical. There are several tooling techniques that can be deployed depending on the application, volumes and part complexity. The advantages of utilizing the best […]
Press Releases
On occasion, we release press announcements via various press release outlets. For the convenience of our contract manufacturing community, we also publish these press releases here on our website.